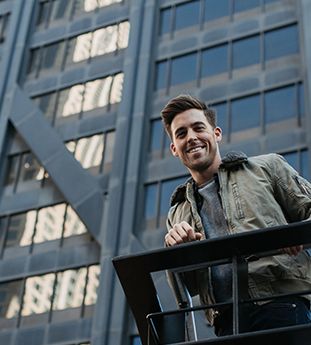 "While I live in Chicago, all of my
family is back home in Texas. For me, a
coat that I can wear both in Chicago
as a layer and in Dallas as my main
coat is my most versatile piece for
the holidays. I typically look for
something that isn't too puffy and
can be great as a stand alone piece
and/or layered with a topcoat."
Explore The Campaign
"The holidays are always so great because
I can spend time at home laughing and
celebrating with my family."
Explore The Campaign
Lucky Brand John Philp Thompson Iii
Always feel your best with stylish John Philp Thompson Iii from Lucky Brand. Stay on top of the latest trends with a variety of options. Shop our John Philp Thompson Iii selection for bold fashion statements and enjoy the impeccable quality and attention to detail. Lucky Brand products are essential accents for your personal style.

Add some confidence to your everyday look with the John Philp Thompson Iii collection from Lucky Brand.